The latest trends in Human Factors and Performance Excellence for the construction industry
Cortexia has commenced a survey to investigate the latest trends in Human Factors and Performance Excellence for the construction industry. Running between mid-April and mid-June 2022, the survey will be conducted by Dr, Damien Armenis, Cortexia's founder and Managing Director and Dr. Kirsty Beattie, Senior Human Factors Consultant.
Dr. Armenis states that, "This survey is intended to act as a foundation for an academic white paper. The paper will describe the maturity of the Australian construction industry in terms of global best practice for human factors, human performance and ultra-resilience."
Cortexia is a boutique Human Factors consulting firm and has a global reputation for applying cutting edge interventions, which have been pioneered in the aviation industry, to less mature high reliability sectors. In this way Cortexia has developed innovative ultra-resilience solutions for clients in the banking, mining, utilities, power distribution, military and government sectors, which have delivered measurable performance improvements.
"We believe that the Human Factors interventions we've used in adjacent sectors to construction, such as mining and utilities, can be readily applied in a range of construction settings. Our survey will help to identify gaps in requirements and draw attention to areas in the construction industry where Human Factors may be of tangible performance value." Dr Armenis, the founder of Cortexia states.
Recently the Australian construction industry has received attention in the media. It appears that the industry is feeling pressure to achieve profitability, owing to its structure, despite rising demand for residential and commercial real estate. This survey wishes to investigate if there are means by which Human Factors can be used to create competitive advantage for construction firms, while improving the safety and wellbeing of its people. Our theory is that Human Factors can be a mechanism for sustainable workplace practices, which directly impact on shareholder value (see our previous post for more information).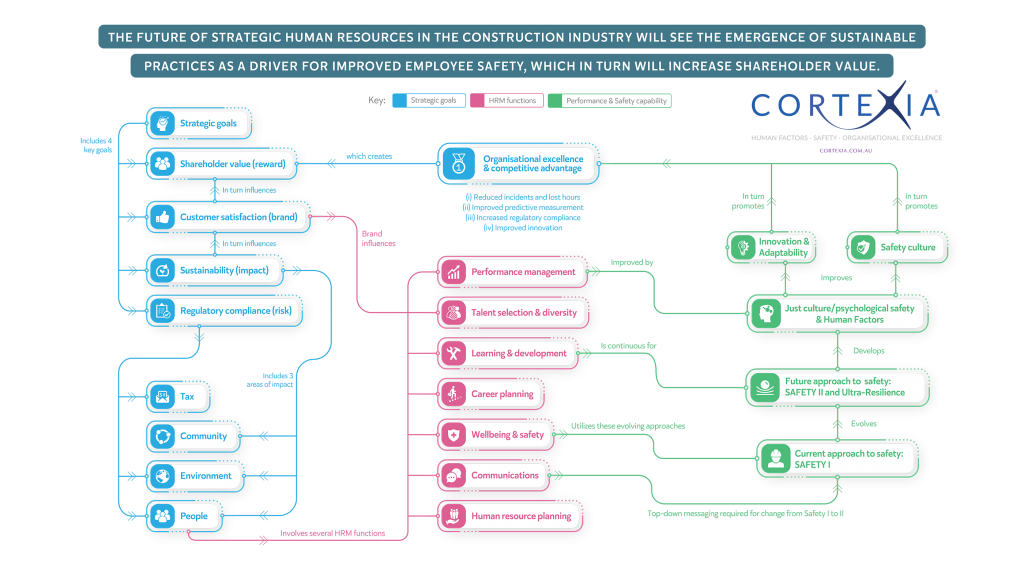 We are approaching construction industry leaders with an invitation to participate in our a short, face-to-face, online survey. Your contribution will be made confidential (if desired), and participants will be provided the early access to the final paper. If you or someone you know might wish to provide us with your insights, please feel free to contact our survey coordinator by email to discuss your availability.