var setREVStartSize=function(){try{var e=new Object,i=jQuery(window).width(),t=9999,r=0,n=0,l=0,f=0,s=0,h=0;e.c=jQuery('#rev_slider_21_2');e.responsiveLevels=[1240,1024,778,480];e.gridwidth=[1400,1240,700,480];e.gridheight=[500,400,500,450];
e.sliderLayout="fullwidth";if(e.responsiveLevels&&(jQuery.each(e.responsiveLevels,function(e,f){f>i&&(t=r=f,l=e),i>f&&f>r&&(r=f,n=e)}),t>r&&(l=n)),f=e.gridheight[l]||e.gridheight[0]||e.gridheight,s=e.gridwidth[l]||e.gridwidth[0]||e.gridwidth,h=i/s,h=h>1?1:h,f=Math.round(h*f),"fullscreen"==e.sliderLayout){var u=(e.c.width(),jQuery(window).height());if(void 0!=e.fullScreenOffsetContainer){var c=e.fullScreenOffsetContainer.split(",");if(c)jQuery.each(c,function(e,i){u=jQuery(i).length>0?u-jQuery(i).outerHeight(!0):u}),e.fullScreenOffset.split("%").length>1&&void 0!=e.fullScreenOffset&&e.fullScreenOffset.length>0?u-=jQuery(window).height()*parseInt(e.fullScreenOffset,0)/100:void 0!=e.fullScreenOffset&&e.fullScreenOffset.length>0&&(u-=parseInt(e.fullScreenOffset,0))}f=u}else void 0!=e.minHeight&&f
CRITICAL DECISION MAKING & ERROR REDUCTION TRAINING
Cortexia is a world leader in decision making and human error reduction training. Our approaches have been developed by Dr. Damien Armenis, a recognised and published expert in critical decision making. Our workshops treat your most significant human risk and provide a proven edge to high-risk critical decision makers, including fund managers, brokers, surgeons, special forces personnel, pilots, and air traffic controllers.
Our Critical Decision Making Workshop is tailored to your business and operations, while relying heavily on techniques that maximise on-the-job transfer of skills. We have found that this approach maximises safety and performance, while reducing human error. Benefits of our workshop include:
Heightened focus & vigilance

Reduced human error in the face of extreme pressure and competing priorities

Enhanced ability to visualise and simulate decision options

Improved executive functioning including planning and problem solving

Our facilitator 'walking the floor' after the workshop to aid with applying the skills to actual decisions
Our Decision Making & Error Reduction Workshop usually runs over two half days to allow on-the-job transfer of new skills, but can be adapted to your busy schedule.
We are confident that we can enhance your business performance, treat your most significant human risk, and enhance operations.
Arrange a free consultation for Cortexia's Critical Decision Making Workshop in my organisation
Training for the
apex
operator.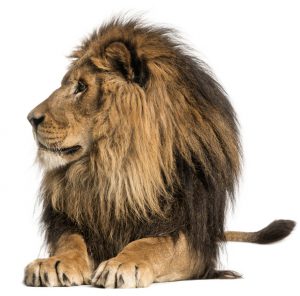 Your job demands performance at the highest level. From Special Forces to Financial Traders, Cortexia is your answer to transforming science into elite performance. We:
Customise our Critical Decision Making Workshop to your unique operational and business requirements

Work to your budget and schedule

Have designed our workshops to allow operators to apply the training on the same day of delivery

Deliver our workshops on-location

'Walk the floor' after our workshops to aid operators in applying their new skills to real decisions

Are recognised experts in the field of human performance, human factors, cognition and decision making

Also cater to high pressure corporate industries such as the legal industry
From surgeons to police; Cortexia's workshops work.
SERVICES GEARED FOR HIGH-RISK INDUSTRIES